Bring Back Comfort Quickly with Our Quality Furnace Repair in Chesterfield, Virginia
Getting left without warmth when cold weather blows in is a big issue.
Rather than be left in the cold, let Herman Allen Plumbing, Heating & Cooling and their HVAC professionals take a look. We'll hurry over right away to spot and resolve the headache, and get your family warm again.
Our furnace repair technicians have the tools and skills for the top service calls and HVAC systems repair in town. We can do it all, and we'll do it quickly and expertly.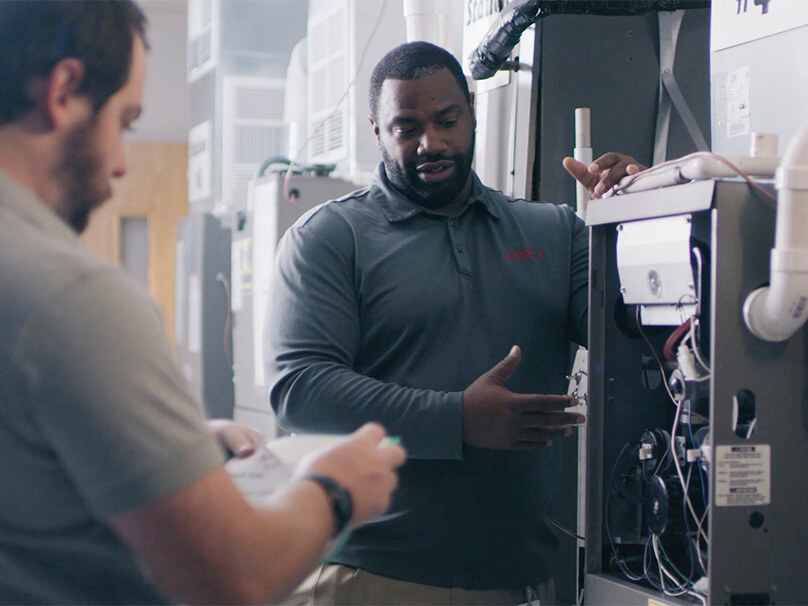 Furnace Service in Chesterfield, Virginia and Surrounding Areas
Tired of sloppy furnace repair in Chesterfield? Herman Allen Plumbing, Heating & Cooling makes it right.
Furnace maintenance can potentially be pushed back if you retain your furnace in nice form. But if you do contact us, we can discuss annual maintenance plans while it's convenient. This steady maintenance will keep your furnace working smoothly for well into the future.
But if you're contemplating an upgrade instead, we can also provide the best in furnace installation, but don't be too concerned about figuring out your needs just yet. We invite you to select the correct decision for your family, so let's take a moment and double check them.
Reach us soonat 804-302-6657 or contact us online if you'd like to make an appointment or talk more about our offers.