Knowledgeable AC Repair in Rockville, Virginia For All Your Cooling Needs
Don't let go of your cool when your cooling won't run. The experts at Herman Allen Plumbing, Heating & Cooling can bring back cool air to your house quickly with our AC service in Rockville.
Our repair technicians can take care of all your air conditioning repairs. We have the knowledge to get your unit running again fast, whether you are looking for a small fix or emergency AC repair right now.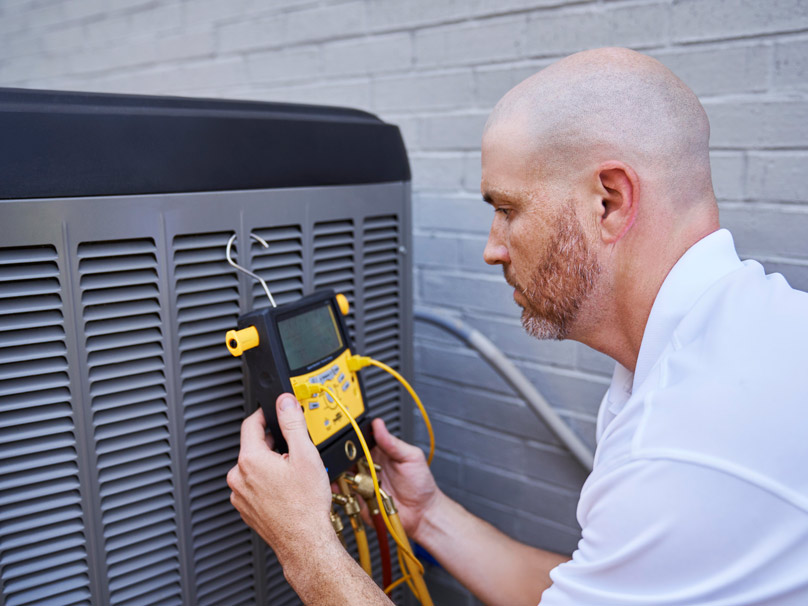 AC Service in Rockville and Surrounding Areas
When you require speedy AC repair in Rockville, rely on our Herman Allen Plumbing, Heating & Cooling professionals.
Haven't done a tune-up lately? We can go over our maintenance plans when we're at your house. Service can help you avoid future troubles and might make your AC more efficient. It also helps it run longer.
If you're calling us on the phone for repair calls more frequently, it may be time for AC installation. Particularly when repairs are nearly half the expense of a new unit. We'll discuss all the solutions and help you pickthe right air conditioner for your home.
Ring us at 804-302-6657 or contact us online to schedule your air conditioner service appointment now.